Only 6kg and an amazing 99µ image quality: discover the C-View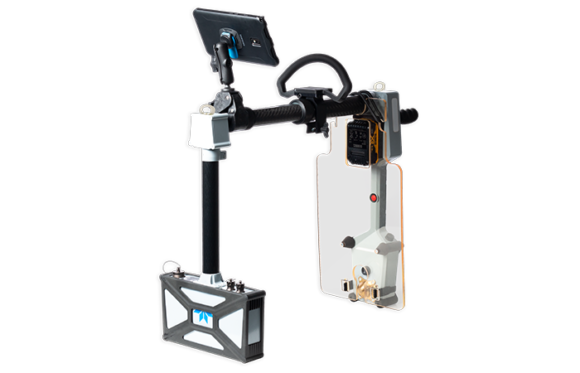 Teledyne ICM's C-view is a lightweight, ruggedized, real-time X-ray imaging system specifically designed for hand-held inspection.
Our portable x-ray system, C-View, can be used for non-destructive testing on the one hand and for security inspections, on the other hand.
Regarding pipe inspections, this C-arm device has been specially developed for Corrosion Under Insulation (CUI) inspections or pipe inspections.
This real-time viewing system can also be used to check easily and safely if there is a potential threat.
With its very high image quality (99µ), do not miss any single point of failure!
It includes a high-speed and high-resolution CMOS imager and a battery-operated 70kV x-ray tube designed for portable field operation. The video imaging system captures images and displays them on a handheld display in real-time.