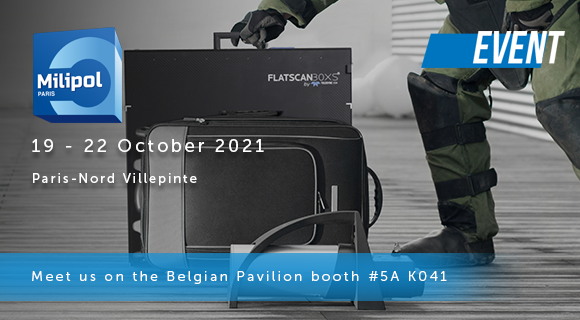 Teledyne ICM is heading to the City of Light in October!
19 - 21/10/2021 Paris-Nord, Villepinte
Read more
In two weeks, the City of Light will be welcoming Milipol Paris (19 – 22 October, Paris-Nord Villepinte).
This tradeshow -one of the biggest security show in Europe- will be the perfect place to see the unveiling of the newest, most advanced and successful Defense & Security solutions on the market.
As you can imagine, Teledyne ICM would not have missed this tremendous opportunity to show you its X-ray product range, specially dedicated to EOD Specialists and Security Inspections.
Meet our sales team on the Belgian Pavilion (booth 5A K041) and (re)discover our state-of-the-art equipment, such as the brand new x-ray detectors TactX / TactXL, the very compact x-ray generator LiteX or the live video system, C-View Security.
Should you be interested in meeting one of our sales representatives, do not hesitate to send an email to set a meeting: icm.sales@teledyne.com.

Subscribe to our news
If you wish to know about our products, our events and all our other new activities.
Subscribe