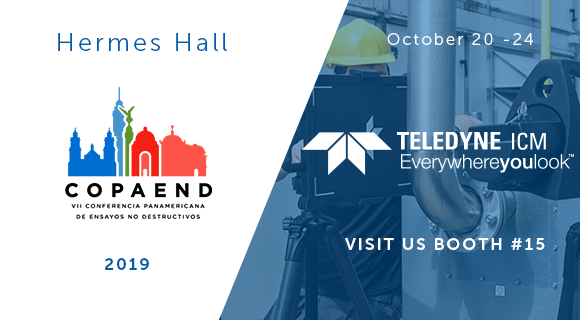 The new GO-SCAN line now available in Mexico
20-24/10/2019 Hermes Hall, Mexico City 15
Read more
From 20th to 24th October, visit Denis and Julien booth 15 at the COPAEND at the HERMES HALL in Mexico City. They will be highlighting, the new a-Si GO-SCAN panels as well as our complete range of portable x-ray generators. Don't miss this chance to learn more about our new NDT solutions.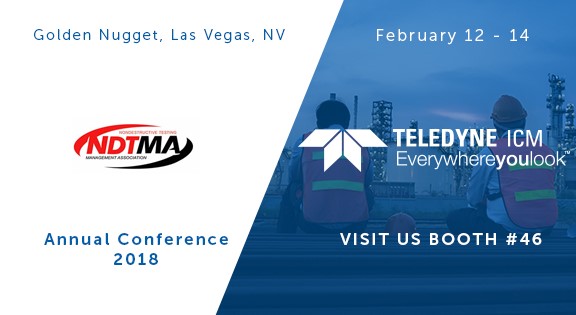 Teledyne DALSA to unveil new CMOS detector at NDTMA 2019
12-14/02/2019 Golden Nugget, Las Vegas, NV
Read more
Teledyne DALSA, a Teledyne Technologies company, will be introducing the new CMOS Shad-o-Box 2K HS industrial x-ray detector at the Nondestructive Testing Management Association's Annual Conference in Las Vegas, Nevada from February 12 to February 14.
Teledyne DALSA's extremely high-resolution (49.5 µm pixel size) and fast frame rate (up to 10 fps) detector is ideal for non-destructive industrial x-ray applications, such as pipeline and weld inspections. Thanks to its narrow enclosure and built-in GigE (Gigabit Ethernet) interface, the Shad-o-Box 2K HS is also optimized for pipeline crawler use.
The Shad-o-Box 2K HS complements Teledyne's family of high-resolution CMOS-based x-ray detectors and their applications. Together with Teledyne ICM's ruggedized portable GO-SCAN XR detector and the new large area Rad-icon 2329 panel, these 49.5 µm pixel detectors are the perfect solution for various challenging NDT weld inspection problems. By reaching a resolution of D13 with high contrast sensitivity, these detectors are perfectly suitable for applications ranging from 2.0 to 25mm in material thickness according to ISO 17636-2 class B.
"A welded aluminum component with a .18″ wall to .25″ wall thickness inspection I did for a customer in the aerospace industry, is one of the more challenging DR applications I've encountered during my 46 years in Non-destructive testing.  All parties involved visibly identified both, the .18 AL IQI and .25 AL IQI's to a sensitivity of 2-1T without difficulty. Teledyne's CMOS detector was revealed to be the best solution for this demanding application over the other available technologies."  John Cope – NDT Specialist.
Besides the extensive 49.5 µm pixel detector line-up, the two co-exhibitors will also showcase different x-ray solutions from their respective product ranges.
Teledyne ICM will highlight the CP200D, the lightest 200 kV portable x-ray generator on the market, as well as the CP160B, a compact 160 kV battery operated portable x-ray source with small focal spot.
On the other hand, Teledyne DALSA will show its Remote RadEye HR detector, a slim 33 x 22 mm 20 µm detector ideal for inspections in tight or difficult-to-reach spaces.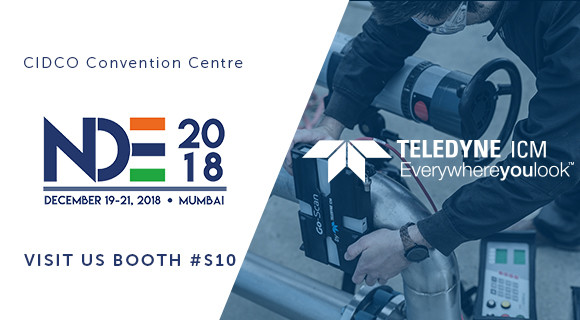 Introducing the new GO-SCAN line to India
19-21/12/2018 CIDCO Convention Center, Mumbai
Read more
From 19th to 21st December, visit Greg on booth S10 at the NDE 2018 in CIDCO Convention Center in Mumbai. He will be highlighting, alongside our Indian partner, High Tech Imaging, the new a-Si GO-SCAN panels as well as our complete range of portable x-ray generators.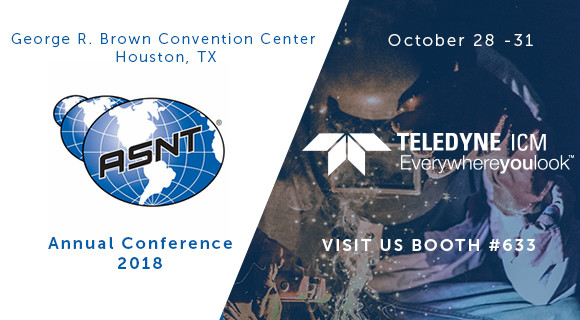 Teledyne ICM to unveil addition to GO-SCAN line at the ASNT Annual Conference
28-31/10/2018 George R. Brown Convention Center Houston, TX
Read more
This year, the ASNT Annual Conference is going back to Houston, TX! Teledyne ICM, as well as its sister company Teledyne DALSA, will be exhibiting their complete range of state-of-the-art x-ray solutions.
For the first time ever, Teledyne ICM will be displaying the new additions to its portable x-ray detector line, GO-SCAN 3025 and 4335 models.
Visit us booth #633 and learn more about our portable x-ray generators and detectors.
See you in Houston!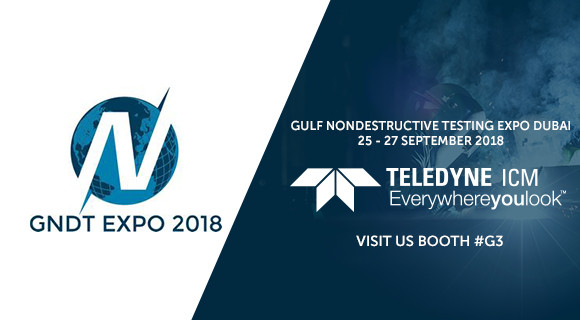 Teledyne ICM at new NDT Conference in Dubai
25-27/09/2018 Conrad Hilton Dubai
Read more
A new kid is on the block! From 25th to 27th of September, Dubai will be welcoming a new NDE conference, the GNDT EXPO 2018. Meet us at this new event, on booth #G3. Our trusted distributor, Gammatec, will join us to highlight our portable digital radiography solutions and much more.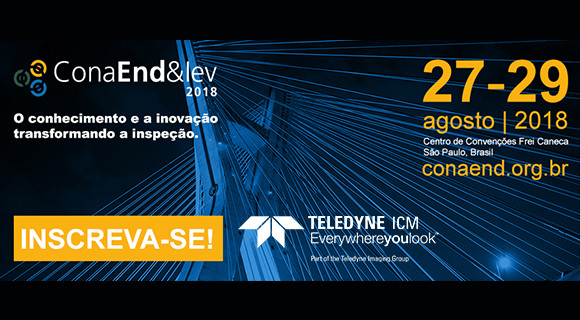 Introducing CMOS technology to the Brazilian market
27-28/08/2018 Sao Paulo
Read more
In 2 weeks, Denis will be flying to Brazil to attend the annual CONAED conference in Sao Polo. Alongside, our trusted distributor, Marques & Cie, he will be showcasing our portable digital x-ray solutions such as the GO-SCAN XR (49 µm) coupled with Teledyne ICM's CP160B, the most powerful battery powered constant potential portable x-ray generator on the market.
If you wish to meet us, please visit booth #2 and learn more about our different digital radiography solutions.
See you in Brazil!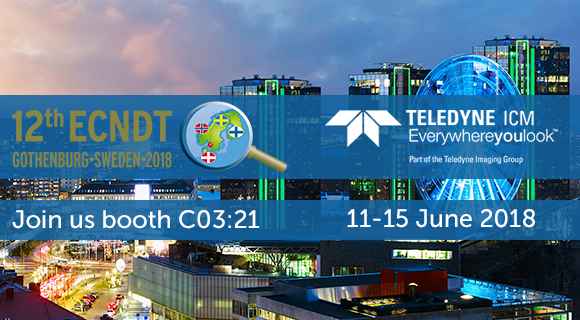 Teledyne ICM to unveil new solution at ECNDT 2018
11-15/06/2018 Gothia Towers, Gothenburg
Read more
In just under a month, the entire Teledyne ICM sales team will fly to Gothenburg, Sweden to take part in the biggest European NDT trade show of the last 2 years!
The Swedish city will host the European Conference for Non-Destructive Testing (ECNDT) from June 11th to 15th at the Swedish Exhibition & Congress Centre.
Such an important event calls for great announcements and celebration. This is why we are pleased to announce the official launch of the new addition to our expending CPSERIES range, the CP275D.
With its output voltage range spanning from 20 to 275 kV, this constant potential portable generator is able to penetrate up to 60 mm of steel, while only weighing 23 kg, which makes it the lightest x-ray generator capable of producing such power!
Our digital solutions are also evolving. With the brand new version of Sherlock, the state-of-the-art GO-SCAN software, operators are now able use a vast array of filters, improved histogram, and automatic IQI detection.
If you wish to discover this new x-ray solution and the rest of our NDT range, join us in booth #C03:21. To get day tickets to the exhibition, please contact us.
See you in Sweden!

Subscribe to our news
If you wish to know about our products, our events and all our other new activities.
Subscribe